A stable and talented team of people work together at Stackflo. The majority of the senior team have been present for 25 years and the collaborative culture has attracted others who also want to stay.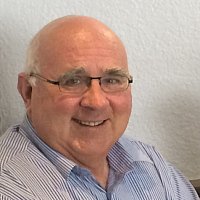 John Baker
BE (Engineering Science, Theoretical and Applied Mechanics) ME (Mechanical)
Managing Director
John has managed a succession of successful technology businesses in the design/build/supply and support of capital plant since 1984. These have effectively been start-ups in their respective markets. They include businesses for the supply of systems for materials cutting (glass cutting and waterjet cutting robots), robotic palletising systems (market leader in Australasia during the 90s) and now milk crate picking systems.
John created a successful exit from his earlier businesses as follows:
Baker Cranes sold through MBO
Robotic Palletisers sold to private interests and then on sold to Scott Technologies
John lives in Auckland with his wife, Jane, where they both enjoy the garden of their hilltop home.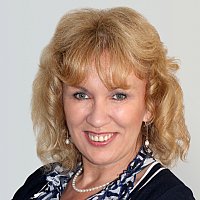 Sandy Tulisi
BSc (Applied Mathematics and Statistics)
International Business Development Manager
Sandy started working for John Baker in 1989 selling palletising robots. In 1994 she took the Australian agency to sell Robotic Palletisers. When the company was sold in 1999 she continued as the agent for the new company, Scott's Engineering, before returning to Stackflo.
Sandy is the face of Stackflo for our existing and future customers, working from her base in Brisbane, Australia. She has two children.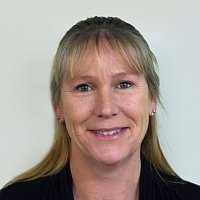 Mandy Rossall
Administration Manager
Mandy has spent many years in the UK and has had an extensive career in administration, accounts and production management. She is an indispensable member of the team and the first point of contact for many of our customers.
Mandy is married with two children and enjoys her rural life, together with time at the beach.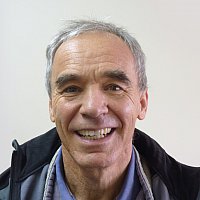 Alan Calvert
BE (Mech)
Senior Project Engineer
Alan's background is in consulting engineering, mechanical design, and project management for industrial automation systems. Alan is involved in the design and on-going support of our existing equipment, and in research and development for new product lines. Alan is a member of the Senior Management team and has been with us since 1988.
Alan is married with three children, and 50 sheep.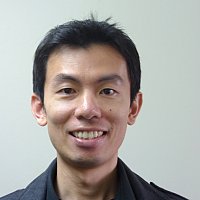 Allen Chen
MCom (Information Systems)
Senior Software Engineer
Allen is a senior developer with a background in MS technology, .NET framework and specialising in web platform. He has redesigned workflows for forklift driver interface interaction and modified software to work with multiple clients. He works in research and development programs to introduce technical improvements in existing products.
Allen joined the Stackflo team in 2010, and is married with one young daughter.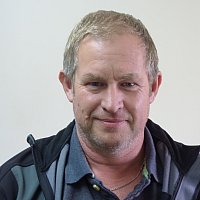 Mark Owen
Dip Mech Eng Adv Cert Tool Making
Mechanical Engineer
Mark's background is in toolmaking for machine building. Since 1989, Mark has been involved with the design and manufacture of machinery for John's previous robotics business, and more recently for his crate handling systems. He has also been involved in the design and manufacture of plasma and water-jet cutting equipment, panel processing machinery and a range of architectural fittings. Mark is a long standing member of the team, at the centre of mechanical design as well as system designs, materials procurement and project supervision.
Away from the workplace, Mark enjoys DIY projects and his rural lifestyle.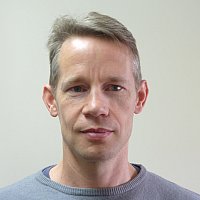 Ian Baxter
NZCE (Mechanical)
Software and Automation Engineer
Ian's background is in the engineering of automated machinery. His broad skills include electrical, software and mechanical design. He is currently part of the Software Development Team. He is involved in on-going support of our existing equipment and in research and development.
Ian enjoys skiing and surfing in his free time.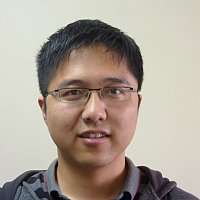 Kuai Wei
PhD in Computer Science
Software Developer
Kuai is a software engineer whose role is to design and implement algorithms to optimise routing and scheduling decisions.
Outside of his work, Kuai enjoys running and is recently married.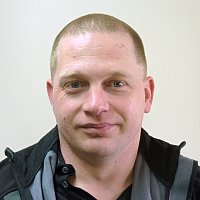 Lee King
BEng (Mechatronics) graduates 2015
Engineer
Lee writes software and is also responsible for customer support. He also undertakes research, data analysis and design work, as a jack of all trades on the team. In his free time, Lee enjoys motor sport.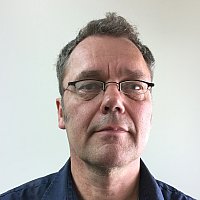 Matthew Swinburn
BE (Mechanical)
Control Engineer
Matt is a senior software developer and engineer, with a background in robotics and industrial automation. Matt is responsible for the Allen Bradley PLC programming, on-site commissioning, client staff training and creating as-built documentation, including operation and maintenance manuals. He is involved in new product research and development, including prototyping and testing.
Matt's been working with John Baker on and off since 1990. He lived in the Marlborough Sounds for 5 years and now lives in Auckland.